We use cookies to compile information about how our website is used and to improve the experience of our website visitors. You can review and update your cookie setting by clicking "Manage cookies preferences". For more information about the cookies we use, please read our
Cookies and Electronic Marketing Policy.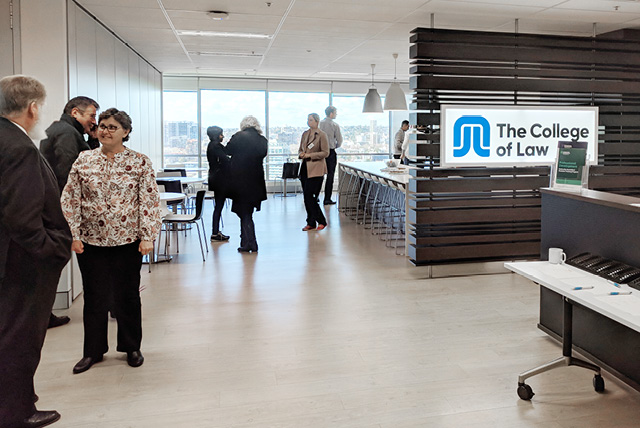 Information for College of Law students COVID-19 virus
COVID-19
Important Information for College of Law Customers
The College of Law would like to thank its students for their on-going patience and flexibility during the COVID-19 pandemic.
To ensure the safety of our staff our offices will remain closed.
We will be following all advice and guidelines as set out by the New Zealand government in relation to Covid-19 protocols.
PROFESSIONAL LEGAL STUDIES COURSE
In response to the uncertain situation regarding the Omicron variant of COVID-19, The College of Law New Zealand has made the decision to move all blended Profs programmes and workshops to an online delivery for the foreseeable future. This takes effect from Monday, 31 January 2022.
This decision has resulted from student concerns, and discussions with our other key stakeholders. We are taking these measures in order to protect the health, safety, and well-being of our students and staff.
From 31 January 2022, on campus workshops will now be facilitated online, utilising our learning and video conferencing platforms.

Future Students
All Profs programmes will be delivered entirely online with no on campus attendance for the foreseeable future.
Current Students
If you are scheduled to take an onsite workshop from 31 January, this will now take place online. Further information will be provided to you via email in advance of your workshop.
Your online portfolios (Property, Commercial, Elective, Civil Litigation) will remain unchanged.
Online instead of onsite workshops will not affect your course completion dates.
If you are already undertaking the fully online version of Profs, there will be no change to your course.
IN-HOUSE SESSIONS
We are currently offering our range of in-house training sessions onsite and online, via Zoom.
While the online format is different, the feedback has been great with everyone still enjoying a personal and interactive experience; allowing your team members to continue to upskill remotely in a live environment. A key aspect of staff engagement in a remote world is the concept of business as usual.
If you would like to organise a new online CPD session please get in contact with mmartin@collaw.ac.nz.
We are now offering a brand new session - Staying happy, healthy and productive when working from home
LLM, GDLP, NZLPE AND ETHICS PROGRAMMES
The delivery of our Master of Laws (Applied Law) remains unchanged. Please email llm@collaw.ac.nz if you have any questions.
The delivery of our Graduate Diploma of Legal Practice remains unchanged. Please email gdlp@collaw.ac.nz if you have any questions.
The NZLPE preparation courses and Ethics and Professional Practice programme remain unchanged. Please note that the NZCLE has made changes to exam timetable this year, details can be found on their website. If you have any questions please email enquiries@collaw.ac.nz.