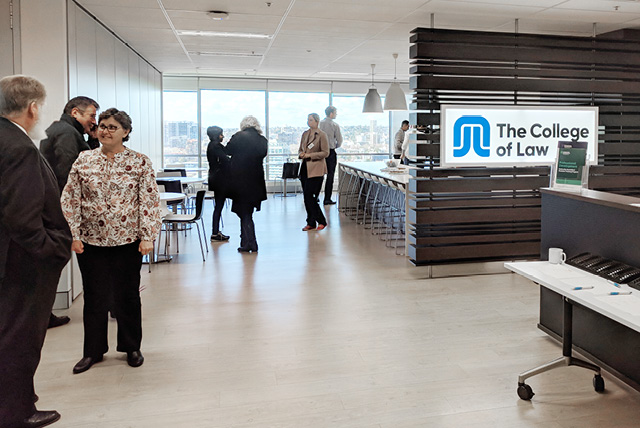 Information for College of Law students
Information for College of Law students COVID-19 virus
This notice outlines the College of Law's position in relation to the COVID-19 virus.
Symptoms of the virus include fever, cough, sore throat, fatigue and shortness of breath and other signs of a chest infection. We are advising all College of Law students and staff who are feeling unwell, or have travelled recently, to follow the advice of the Ministry of Health.
The Ministry of Health has advised that students, staff or community members feeling unwell should make contact by phone with their own General Practitioner, or call Healthline's dedicated COVID-19 number on 0800 358 5453. It is important to phone ahead and advise the doctor about your symptoms and travel history and to receive instructions prior to visiting.
Please note: Anyone arriving in New Zealand from overseas after 1:00 am on Monday 16 March from any country except those listed under Category 2 will need to self-isolate for 14 days. You should not attend the College if self-isolation is required, or if you are presenting with the symptoms described above.
If this happens to you, please contact Client Services immediately on 0800 265 529 or email enquiries@collaw.ac.nz to arrange an alternate date for your onsite workshops.