We use cookies to compile information about how our website is used and to improve the experience of our website visitors. You can review and update your cookie setting by clicking "Manage cookies preferences". For more information about the cookies we use, please read our
Cookies and Electronic Marketing Policy.
A trajectory for true growth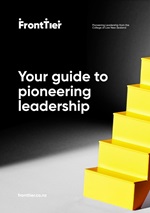 FrontTier, part of The College of Law New Zealand has a number of programmes dealing with the various aspects of wellbeing, resilience and leadership development.
We integrate the latest research, to uncover the internal and external qualities that define holistic leaders and grow true wellbeing for your workforce. We provide strategies to assist individuals, management and staff.
Download the Wellbeing Programme Guide
Download the Leadership Programme Guide
Programmes
WOMEN'S LEADERSHIP DEVELOPMENT PROGRAMME
This programme is designed to help women unlock their leadership potential, uncover their strengths, develop self-awareness and critical thinking skills needed to become transformational leaders.
STEP IN & SPEAK UP
This programme is designed to help and encourage anyone who experiences or witnesses unacceptable behaviour to find their voice.
THE NEUROSCIENCE OF RESILIENCE
An informative and interactive programme that will explain how to recognise stress and its triggers and introduce and demonstrate various coping mechanisms.
THE NEUROSCIENCE OF RESILIENT TEAMS
People often think that resilience is a state of being. This session will help you to understand that it is more what we do and think when faced with adversity and how those behaviours can impact your team's performance while providing positive psychology solutions.
THE MANAGEMENT OF MULTI-GENERATIONAL TEAMS
Understand the concepts of Generational Literacy, Unconscious Bias and Emotional Intelligence and their impact on personal, team and organisational success. Learn how to bring out the best from the experience and wisdom of your workforce.
THE NEUROSCIENCE OF MINDFULNESS
This session is designed to give delegates an introduction into the various aspects of Mindfulness and how it can be used in everyday life, both professional and personal.
THE NEUROSCIENCE OF CULTURAL & EMOTIONAL INTELLIGENCE
This session will give delegates the opportunity to understand the concepts of emotional literacy and unconscious bias and their impact of personal and organisational success.
THE NEW RESILIENCE
What are the makers of a resilient person? In this course we'll coach you to a 'can do' mindset, build a personalised resilience plan working with the concepts of "positive psychology".
THE ADVANTAGE OF ADAPTIVE RESILIENCE
Having completed the Neuroscience of Resilience Workshop, develop a deeper understanding of your personal triggers, stress tipping point, coping strategies, building optimism and maximising performance.
THE WORKPLACE PERFORMANCE & WELLBEING PORTAL
With the new Performance & Wellbeing Portal you can now accurately and independently dive deep into the wellbeing insights of your people.
THE NEXT BEST CHAPTER
Help your people through transition and find what's next. This self-directed approach maps strengths and opportunities, creates the space to take risks and shift to a whole new mindset.
THE CONFLICT GURU
Conflict in human relationships, even good relationships, is inevitable. Learning how to manage conflict is a key skill for anyone as conflict is a part of daily life.
THE INNER SIGHT
This programme is for individuals ready to go above and beyond self-awareness to enact personal and professional growth
MENTORING AND COACHING PROGRAMMES
THE FUTURE LEADERS PROGRAMME
Run over a period of nine months with a team of executive leadership coaches, this programme will provide you with the reassurance required to promote those best suited for the challenges of leadership.
THE MENTORING & LEADERSHIP PROGRAMME
This programme will enhance the delegates ability to develop growth strategies, build the right team, embrace change, and drive company performance.
ABOUT THE FACILITATORS
All programmes are led by a registered psychotherapist and organisational development specialist.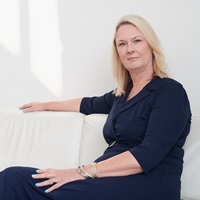 GLENYS GWYNNE
Glenys specialises in:
Leadership coaching and development
Executive assistance programmes
Management of personal brand and organisational impact
Enhancement of team engagement and performance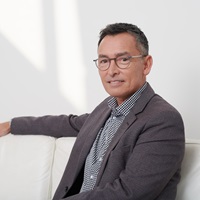 STEVEN COLLIGAN
Steven specialises in:
Capability building
Business transformation
Change leadership
Human resources transformation


I thought the seminar was really, really well presented. Thoroughly enjoyed it. I liked the small group and the exchange of ideas.
HOW DOES IT WORK?
For your first session, once you have identified a subject which meets your needs, we will set up a pre-meeting with the presenter to discuss the expected outcomes of the session either face-to-face or via teleconference depending on location.
We then organise a time to run the programme which suits your timetable.
Have something in mind? We can tailor bespoke programmes to best suit yours and your organisation's goals.
DELIVERY
Sessions can be delivered online via video conferencing, on-site at your premises or hosted at the Colleges private teaching facilities in Auckland or Wellington. If you would like to discuss any of the programmes further, please contact:
We then organise a time to run the programme which suits your timetable.
Have something in mind? We can tailor bespoke programmes to best suit yours and your organisation's goals.
E:
mmartin@collaw.ac.nz
P: +64 9 300 1799
CPD
Each session is eligible for CPD hours.
COURSE FEES
The fees vary by programme type and duration.
CANCELLATION POLICY
For all in-house sessions, the cancellation policy is as follows:
Cancellation 10 working days or more – no charge
Cancellation of less than 10 working days – 50% of course fee
Cancellation of 5 working days or less – Full course fee
MORE INFORMATION
I really enjoyed the session, and Steven was very receptive to ideas and a very good facilitator.