Professional Legal Studies Course: Standard format – Daytime – Wellington
Our Professional Legal Studies Course (PLSC) is a competency skills based course, developed and taught by experienced lawyers. The course has practical activities, research tasks, and assessments based on "real life" legal practice scenarios to help you acquire the skills necessary to work effectively as an entry level lawyer.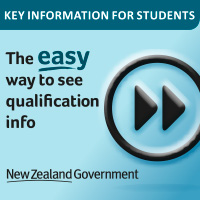 Our courses are structured to maximise your choice as to when, where and how you complete your course requirements. View the onsite dates for this programme.
Fees
Domestic Students $5,705
International Students $7,252
Enrol Online
Additional Information
Dates
Start date:
12 October 2020
End date:
26 February 2021
Location:
Level 8, College of Law Centre
3 City Road, Auckland 1010
New Zealand
OUTLINE
There are three components to the PLSC programme.
Onsite – view the onsite dates for this programme:

Negotiation and Mediation
Interviewing and Advising
Advocacy.



Online – you will complete the following three subjects:

Civil Litigation
Commercial
Property.



Electives – choose one of the following elective subjects which will be completed online:*

Corporate
Family Law
In-house Practice
Criminal Law.


* It is recommended that you choose your elective practice area according to the type of client for whom you primarily expect to act when practising law.
ENTRY REQUIREMENTS
Prerequisites
You must have completed a NZ Law Degree or have completed a Law Degree internationally recognised and assessed by the NZCLE.
Overseas and international students
Please check here before you apply to enrol.
WORKLOAD
The PLSC programme is designed to allow you to complete it while working. It allows you to study in your own time within the framework of a structured weekly timetable.
The Standard Format – Day-time programme runs over 18 weeks part-time.
You will attend 15 days of onsite training which will take place Monday to Friday, 9.30am – 4.30pm. View the onsite dates for this programme.
You will need to dedicate up to 27 hours per week over the course of the programme.
You can undertake the online programme of any course from anywhere you have internet access.
MORE INFORMATION
For general course queries or other general assistance please contact:

Phone: 09 300 3151
Freephone: 0800 COLLAW (265529)
Fax: 09 300 3153
Email: enquiries@collaw.ac.nz

;