We use cookies to compile information about how our website is used and to improve the experience of our website visitors. You can review and update your cookie setting by clicking "Manage cookies preferences". For more information about the cookies we use, please read our
Cookies and Electronic Marketing Policy.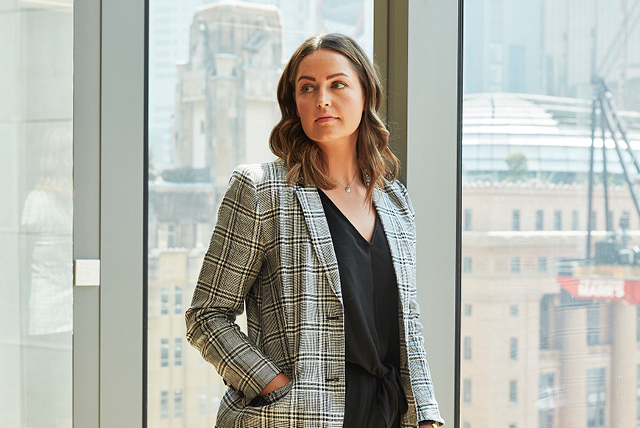 Wills, Estates and Trusts
Wills, Estates and Trusts
A wills, estates and trusts lawyer is expected to guide their clients through the potential issues and litigation that can arise.
With a strong focus on practical learning, will give you the skills to manage the everyday issues you are likely to encounter working in wills, estates and trusts.
Subjects
WEP1NZ Foundations of Wills and Estates Practice

This introductory practice-based LLM subject advances on your foundational knowledge towards specialised and integrated understandings about Wills, Estates and Trusts Practice within the New Zealand legal context.

The course aims to provide you with a clear understanding of the fundamental principles of the law relating to Wills, Estates and Trusts Practice. It focuses on the practical application of this knowledge from the perspective of advising a client in relation to estate planning and asset protection. It covers the legislative and case law requirements governing the applicable structures including the skills of drafting valid deeds, wills and other documentation. It provides an introduction to a solicitor's obligations when administering a trust or an estate and also provides an awareness of current developments in the law.

Topics include:

estate and asset planning
drafting wills
estate administration
trusts
discretionary family trusts, and
the relationship between trustees and beneficiaries and developing law of trusts.

WEP2NZ Law and Practice of Estates

This subject covers the legal procedures and principles involved in the administration of a deceased person's estate in New Zealand. It identifies and enables you to apply the legislative provisions and key common/case law applying to testate (will) and intestate (no will) estates. It covers the procedural steps for obtaining uncontested grants of probate and letters of administration, including taking client instructions and providing appropriate advice to the client. You will learn how to draft applications for grants of probate when the deceased has left a valid will, and letters of administration, where there is no will, as well as how to administer assets and wind up the estate.

Specifically the subject will look at:

the relevant law governing estate administration
intestacy - where there is no will
administration without a grant and small estates
applying for grants of probate and letters of administration
asset collection, payment of debts and distribution
duties and liabilities of legal personal representatives and rights of beneficiaries
taxation, and estate accounts and commission, and
costing estate matters.

WEP3NZ Construing and Drafting Wills

This subject is designed to enable you to identify, analyse and apply the principles and rules relating to the construction of wills, especially as they relate to potentially contested estates. It will enable you to construe wills and advise clients on complex issues arising from wills, as well as to further enhance your skills in drafting more challenging will provisions.

Topics include:

validating, construing and correcting wills – the role of the high court
construction of wills applications
general principles and specific rules of construction
admissibility of evidence in the construction of a will
construing gifts
equitable doctrines in the construction of a will
lapse of gifts
issues in advising on estate planning
drafting issues – testamentary trusts, and
drafting issues – blended families and vulnerable beneficiaries.

WEP4NZ Statutory mechanisms for Family Protection

This practice-based LLM subject advances on students' knowledge towards specialised and integrated understandings about statutory mechanisms for Family Protection.

Topics

The history and role of family protection legislation


The family protection legislative framework, including

The Family Protection Act 1955
The Property (Relationships) Act 1976
The Law Reform (Testamentary Promises) Act 1949.



In relation to the legislative framework:

eligibility to make an application
the relevance of a moral duty
the approach of the court to different categories of applicant, and
matters which the court may consider



commencing proceedings
types of orders
special and complex issues
mediation of proceedings, and
the conduct of the hearing.

WEP5NZ Contested probate and other court applications

This subject enables students to understand and apply the principles in relation to a range of issues which arise in contested and special grants.

It covers the procedures and evidence required for a grant in solemn form, interim and limited grants, revocation of grants, informal and lost wills, assessment of testamentary capacity and the payment of debts and the passing of property. It also deals with costs and estate accounts and commission.

Topics

Preventing others from obtaining grants
Obtaining a grant in solemn form
Interim and limited grants
Revocation of a grant
Proving an informal will
Proving a lost will
Issues with testamentary capacity, undue influence and fraud.
Costs
Authority of the legal personal representative
Payment of debts and passing of property
Accounts and commission

WEP6NZ Advanced issues in Wills and Estates

This subject focuses on a series of advanced issues in wills and estates practice and administration, which are less often encountered in practice. It also provides students with the opportunity to provide client advice on these issues and draft the documentation required.

Topics

Testamentary sucession
Testamentary contracts
Estoppel and will making
Testamentary trusts
Particular types of gifts

WEP00NZ Capstone – Wills, Estates & Trusts

The Capstone Project is taken as the final subject in a major. Drawing from the skills and knowledge you have acquired throughout the program, the Capstone Project will challenge you to integrate these skills and apply them effectively to sophisticated and realistic legal scenarios. There is a strong focus on practical experience and active learning; your performance throughout the subject will be continuously evaluated through a series of assessments.
These Applied Law programmes are delivered by The College of Law Limited in Australia which is a self-accrediting Higher Education Provider within the Tertiary Education Quality and Standards Agency (TEQSA) regulatory framework. The programmes are fully compliant with the Australian Qualifications Framework at Masters level. The College has delivered these programmes for over 10 years and is now the second largest provider of LLM qualifications in Australia.
It should be noted that these Applied Law programmes are not accredited by the NZQA.